A look back at 2012
  Hi, happy new year to everyone! 2012 was a busy year for HRP. Lets take a look back at our releases.   USURPER OF MODERN MEDICINE: A jam packed year for UOMM! In April the band released their second EP (Following on from ACID CHESS HRP013) 'TURBO HANDSHAKE' (HRP020). The band toured and played shows in Melbourne, Sydney and Newcastle to support the release and a video was made for...
DROWNING HORSE DOUBLE LP LAUNCH
With thanks to Life Is Noise, Redroom Designs, and RTR FM 92.1, we are VERY proud to present..  DROWNING HORSE sounded the way a band called Drowning Horse ought to sound. They were a hellish black stallion with a belly full of lead, sinking into a vat of thick, molten, death… and they were very fucking loud. Bowel-splitting doom drones shook the young earth's crust, Thor-like drumming set...
BROWN interview
Ahead of their launch for the new album 'Various Shades Of…' BROWNs Adam Burges took time to talk about the bands history, home made instrument and the launch party! 1- Can you tell us a bit about when Brown first formed and the concept behind the band?   Brown was formed as a duo in 2005, I was listening to alot of Faust and Einstrurzende Neubauten at the time and really...
6 tags
BROWN 'Various Shades Of...' album launch info
  Formed in 2005, Brown is a live improvisational and experimental 'homemade instrument wielding' band from Perth, Western Australia. The band has never rehearsed and never will, as this guarantees every gig will be a new performance that evolves into something never heard before by anyone.   There are currently 7 rotating members in Brown led live by Adam Brown's pre gig verbal plan and hand...
6 tags
SMRTS Interview
  Ahead of this fridays LP launch 'HAVE FRIENDS AND VISIT THEM AT NIGHT' SMRTS (guitarists Pex and Rachael) took some time to talk about the new album and the recent shows in Sydney and Melbourne           1: Tell us about the story behind the album art and title?    The artwork was taken from a 7"Ep by an amazing Serbian jazzy pop 60s group called Vokalni Kvartet Predraga...
2 tags
Usurper Of Modern Medicine interview
        In the lead up to the UOMM 'TURBO HANDSHAKE' EP launch, Steve, Cam and Cam took time to talk about all things TURBO HANDSHAKE. 1:The new songs feature a bit more 'electronic' elements and effects on the vocals, tell us a bit about the songwriting and recording of the album, was it done differently to Acid Chess? Were the track titles thought up before the songs...
USURPER OF MODERN MEDICINE - 'Turbo Handshake'
TURBO HANDSHAKE(EP) FOR IMMEDIATE RELEASE HEARTLESS ROBOT PRODUCTIONS HRP020 Available online and in stores 16th APRIL 2012 Preview track 'Pigeon Religion' on Soundcloud http://soundcloud.com/usurperofmodernmedicine/pigeon-religion Do we silently suffer in the modern condition? A continuous deluge of uppers, downers, enhancers and inhibitors govern our lives at every...
4 tags
SMRTS tour and updates
SMRTS will be touring Sydney and Melbourne in support of their new album "HAVE FRIENDS AND VISIT THEM AT NIGHT"! 3 shows in Sydney: Friday 9th March at The Landsdowne Hotel, 8PM FREE entry! https://www.facebook.com/events/244751435608200/ Saturday 10th March at The Townie, 8PM FREE entry! http://www.facebook.com/events/387272941288185/ Sunday 11th March at Blackwire Records,...
7 tags
SMRTS 'HAVE FRIENDS AND VISIT THEM AT NIGHT' LP
SMRTS new album 'HAVE FRIENDS AND VISIT THEM AT NIGHT' is now available! Buy an 11 track 12" LP(with download card) or digital download here: http://heartlessrobot.bandcamp.com/album/have-friends-and-visit-them-at-night Preview of all the tracks/mashup here: http://www.youtube.com/watch?v=LfOQ8b1oXC8 Smrts is the sound of world music dying at the hands of garage rock....
9 tags
Injured Ninja 'SUPERLUMINESSENCE/ A Very Heartless...
eartless Robot Productions, Perth's premier music label for experimental and progressive sounds invites you to reign in the festive season with a fine selection of their roster of artists and esteemed guests in the luscious surrounds of The Bakery.  Heartless Robot Productions present A VERY HEARTLESS XMAS The Bakery - Friday 23rd December INJURED NINJA will be launching their new four track...
Injured Ninja - SUPERLUMINESSENCE 12"
                   INJURED NINJA 12"/Digital Download SUPERLUMINESSENCE Heartless Robot Productions proudly presents the NEW Injured Ninja 12" 'Superluminessence'! 4 brand new cosmic noise tracks recorded in 2011. Track 4 (Galaxial Mind Puzzle) features YUKI from Japanese dronepop band SARRY on guest vocals. Listen/download/pre-order here" ...
Injured Ninja CLAN GATHERING 2011
Heartless Robot Productions and Cool Perth Nights present INJURED NINJA Ninja Clan Gathering 2011 A musical showcase of the many musical offshoots of the members of Injured Ninja Injured Ninja with guests Usurper of Modern Medicine sMRTs The Weapon is Sound Yarhkob Kučka Mojos Bar 237 Queen Victoria St North Fremantle $10 Entry From 8pm
Injured Ninja - 'Redeemer / Skylazer Remixed' +...
Redeemer is the newest single release from Australian experimental rock group Injured Ninja. Featuring guests vocals from Japanese avant-guard noise artist Harico the standout track from debut Ninja LP 'Injured Ninja vs. Skylazer' is accompanied by an intense new video clip directed by guitarist / vocalist Steven Aaron Hughes. Injured Ninja's first performance-based clip,...
Predrag Delibasich celebrates 10 years of making...
This Sunday September 11 will be a special gig to celebrate PREDRAG DELIBASICH's 10 year anniversary of making music in Australia. It will also be a launch for his new solo ep 'Dance To My Gentle Music, Monester'. Predrag took time out to chat about the past decade of music making.                           Congratulations, This weeks gig is celebrating your 10th year of...
7 tags
SARRY (Japan) LIVE in Perth
Heartless Robot Productions present SARRY (JPN) With special guests Predrag Delibasich, Brules Rules and Salamander 7pm - 11pm Monday October 3rd The Bird - 181 William St, Northbridge Powerful experimental music direct from the dense underground scene in Osaka, Japan. Formed in 2004, Sarry are at the a premier example of the incredible Japanese independent experimental movement and will be...
6 tags
Abe Sada interview
              Ahead of the ABE SADA/SUB ORDNANCE 12" vinyl review we took time to chat with CAT HOPE: 1: Abe Sada are a collective that has had many members of Perths music scene come through and contribute, can you name some of the people that have played with Abe Sada? How many bassists will be playing at the launch this saturday?   Abe Sada began when I saw Pex do his solo live bass...
6 tags
Sub Ordnance interview
                     Ahead of the ABE SADA/SUB ORDNANCE split 12" release, we took some time to chat with KFORD (Sub Ordnance/Abe Sada). 1 : Sub Ordnance originally started as a duo and were named 'Chainsore'. Why the name change and who else contributes/plays in Sub Ordnance (live incarnation) now?  If I remember rightly I had to come up with a name and fast for the...
3 tags
smRts 'Curious Bird' video and live recording
VIS Productions presents the video for the smRts track 'Curious Bird' taken from the 2010 release 'Sun Sets On A New Tomorrow'! smRts perform live at The Bird tonight! Doors at 8pm, live recording of the smRts set starts at 9pm sharp!
2 tags
USURPER OF MODERN MEDICINE "ACID CHESS" EP Launch
USURPER OF MODERN MEDICINE live with special guests APRICOT RAIL  and DJ GEMMA PIKE (RTR FM) and DJ CARLOS ROCKETS 8pm - 12pm $10 Entry
2 tags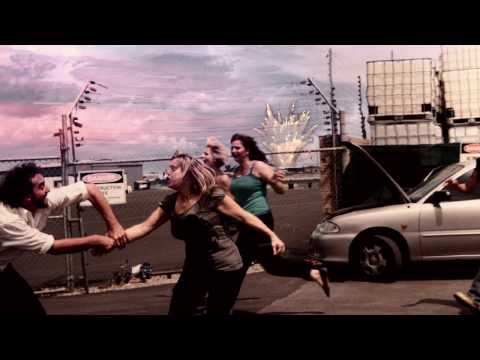 USURPER OF MODERN MEDICINE present "ACID CHESS" EP...
USURPER OF MODERN MEDICINE is releasing ACID CHESS. Debut EP. 4 Original Tracks. 4 Remixes. FRIDAY 20th MAY 2011 THE BIRD William St, Northbridge USURPER OF MODERN MEDICINE live with special guests APRICOT RAIL  and DJ GEMMA PIKE (RTR FM) and DJ CARLOS ROCKETS 8pm - 12pm $10 Entry USURPER OF MODERN MEDICINE is Steven Aaron Hughes, Cameron Hines and Cameron George Remixes from APRICOT RAIL,...
Injured Ninja return/Australian tour!
Injured Ninja are BACK in Australia after spending the last 3 weeks travelling across the USA playing shows. The debut Injured Ninja album VS SKYLAZER is available in select shops, iTunes and the HRP webshop. The band took time to answer a few quick questions: 1: Tell us a bit about the 'concept'/title VS SKYLAZER? Skylazer is the ungodly heavenly justice that reigns down upon...
Injured Ninja 'VS SKYLAZER' available now!
Album of the week in Drum Media! The long awaited debut album from Injured Ninja  'VS SKYLAZER'   An 11 track sonically sublime headfuck of a record, a suitable soundtrack to an apocalypse. Featuring singles 'Golden Top Mountain Journey' and 'Fallopian Tube Screamer' and featuring highly detailed artwork from long time Ninja collaborator Peter Long – Skylazer ties together and...
Injured Ninja 'VS SKYLAZER' debut album
Proudly presented by Heartless Robot Productions and Drum Media INJURED NINJA vs. SKYLAZER Album Launch THE BAKERY, Northbridge FRIDAY FEBRUARY 25th 2011  With support from AXXONN (Bris), Tomas Ford, Naik, Mile End and DJ Diger Rokwell Pre-sale tickets $10 / $15 on the door. Album only $10 with ticket purchase. Available now from www.nowbaking.com.au Stalwart archdukes of intense energetic...
Injured Ninja - 'Fallopian Tube Screamer' single...
The second single from the forthcoming INJURED NINJA debut LP 'VS SKYLAZER' is available for FREE download! Fallopian Tube Screamer: http://soundcloud.com/injured-ninja/fallopian-tube-screamer Download and listen for free and stay tuned for more INJURED NINJA news very soon!
9 tags
These Shipwrecks cd launch!
Experimental/Post-rock collective These Shipwrecks launch their second release'Salt, Sulphur, Mercury' (HRP010)  and first full length album at The Bakery on Friday December 10. Here is a short interview with the band: 1: What is the current lineup for These Shipwrecks? Current Lineup- Nathan Savage, Rhys Savage, John Lekias, Dean AnthoniszRecording Lineup for 'Salt,...
New contact information
Hi all, We now have a new email contact heartlessrobotprod[@]gmail[dot]com We will still check the old email for a while, but this is now our primary email contact. Thanks!
5 tags
Usurpers Of Modern Medicine
Usurpers Of Modern Medicine is a new 3 piece collective from Perth, featuring members of Injured Ninja, Mile End and Carbuncle. They have a unique sound that is formed from carefully constructed layers of sound based around loops, sampling, post rock, electronics and live re-sampling. Originally conceived as a studio based concept, the band plays its first public live show on wednesday 6th...
1 tag
1 tag
Back online
We're back online after a small technical hitch turned into a long delay! Thanks for your patience, keep checking back as we have a lot of cool news to share with you all.
1 tag
2 tags
Wind Waker TV
Wind Waker will be appearing on WTV's Friday Night Live this Friday (of course) June 18th. They will be filmed at the Deen, 8pm sharp! Come down to witness, or schelp at home with your vcr.
1 tag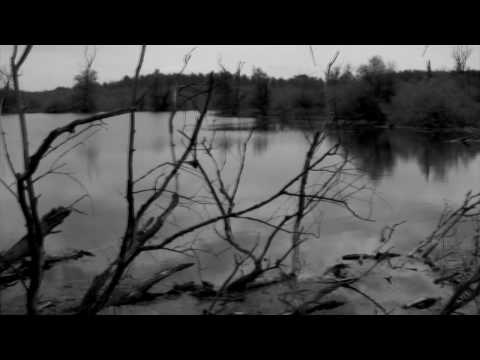 1 tag
1 tag
1 tag