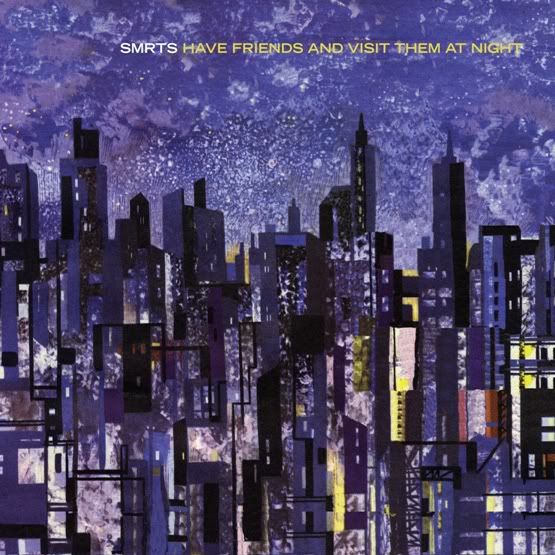 SMRTS new album 'HAVE FRIENDS AND VISIT THEM AT NIGHT' is now available!
Buy an 11 track 12" LP(with download card) or digital download here:
http://heartlessrobot.bandcamp.com/album/have-friends-and-visit-them-at-night
Preview of all the tracks/mashup here: http://www.youtube.com/watch?v=LfOQ8b1oXC8
Smrts is the sound of world music dying at the hands of garage rock. Pushing through the wall of sound created by three guitars and two drums, beautiful and heroic melodies emerge victorious.
In October 2011 Perth instrumental combo Smrts entered Loop Studios to record the follow up to their critically acclaimed debut Sun Sets on a New Tomorrow. Instead of the baking heat conditions imposed by the one day warehouse recording of their first album, the band sped through three days of studio and home recordings and two days of mixing to create Have Friends and Visit Them at Night.
Smrts are Matt Bairstow, Chris Cobilis, Predrag Delibasich, Rachael Kuan and Scott Smith. The album was recorded and mixed by Lewis Ryan (ex-The Typhoons) and Smrts' own Matt Bairstow, and mastered by Bob Weston (Shellac, Mission of Burma) at Chicago Mastering Services. Have Friends and Visit Them at Night brings another dose of the upbeat melancholic sounds that Smrts are known for.